Used Ambulance
Photo Gallery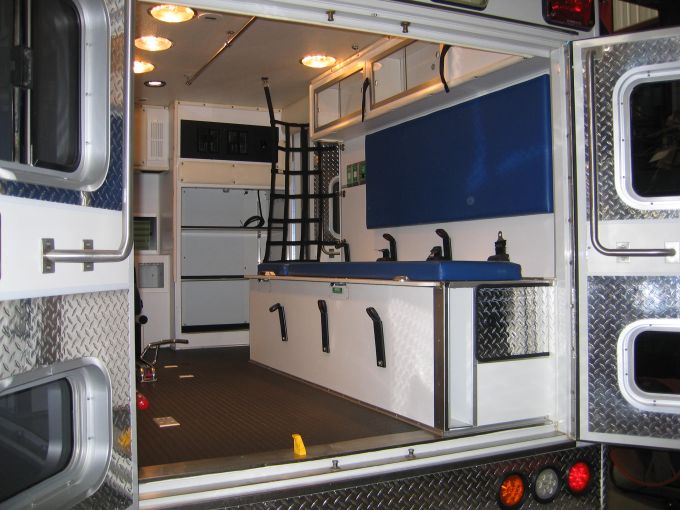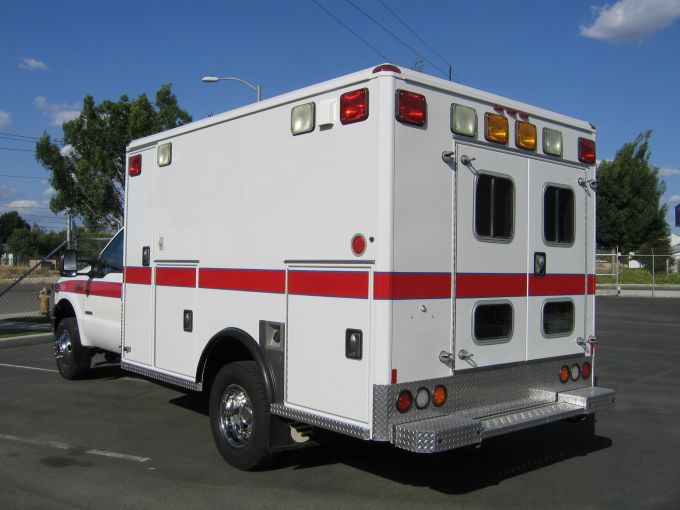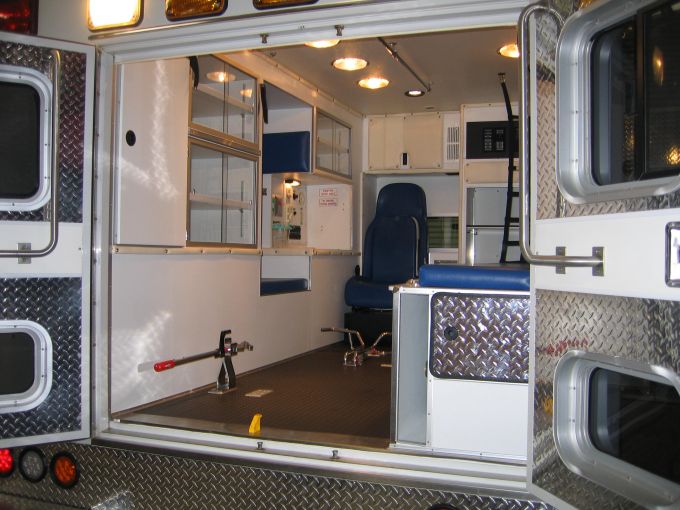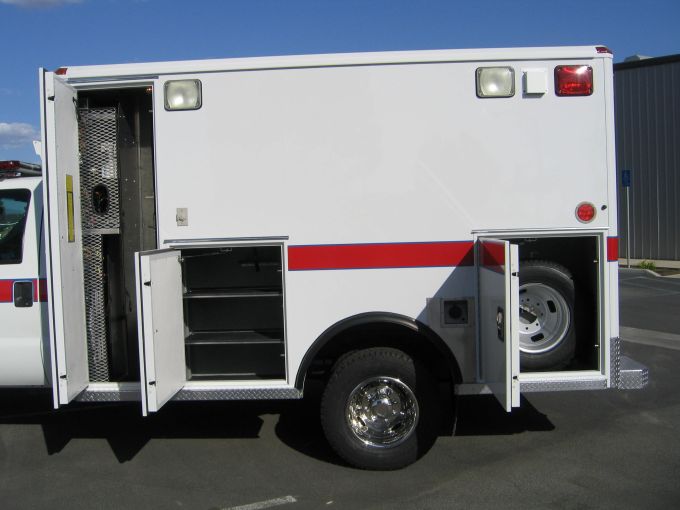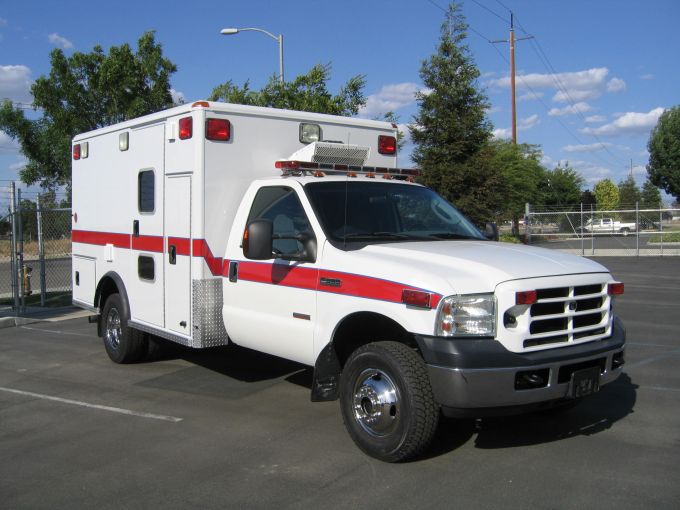 Features & Options
Features 
2006 Ford F350XLT 4X4,Type 1 Wheeled Coach Ambulance.
6.4 L Diesel, Auto, PS, PB, AC, AM-FM, Tilt, Cruise, PW, PDL. Approx. 102,000 miles. 
ALS, CPR side seat, transports two patients. 
Pre-piped oxygen.
Three outlets with electric tank monitor and suction. 
Whelen light bar, Whelen 295 Siren.
Vanner 110V. inverter & battery charger. 
Cot and mounts.
---